Marielle Degioanni
Desert Face
Pencil and watercolor on paper
26×18 cm
2020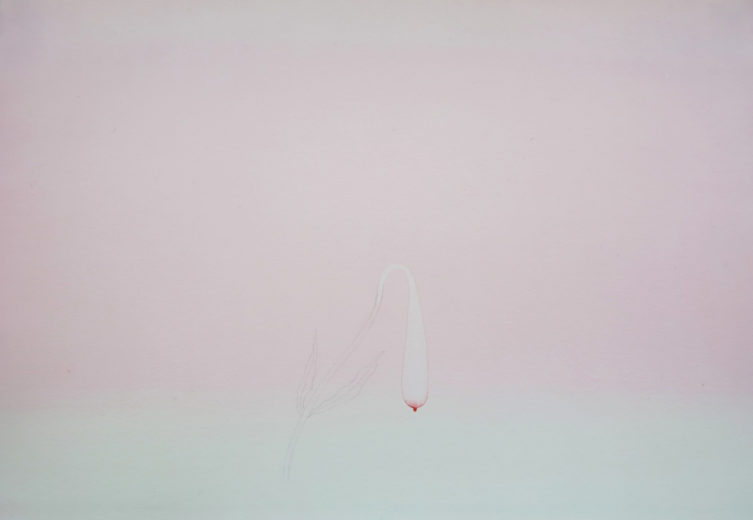 About the exhibition "Behind Venus" at the Da-End Gallery, Paris, 2016.
Marielle Degioanni creates delicate, intimate and surreal little visions where the female body combines with the animal or vegetable kingdom. Sometimes a strange black mass, here a mass of hair, here crow feathers, covers the figures or lets out a fine, soft pink female hand. "This drawing constitutes a figure that is half savage, half precious, both as if cut in two and one, because we cannot tell whether the arm escapes or whether it is only an extension, an 'other' part, of this animal mass, or the opposite. It is an ambivalent association, brutal and delicate at the same time". An ambivalent vision of femininity in which seduction and repulsion, fear and fascination, the movement of life and funeral inertia, the visible and the hidden are imbricated.
— Amélie Adamo, art critic and curator, 2016.