Marielle Degioanni
Double Meaning
Perforations and watercolor on paper
18×26 cm
2020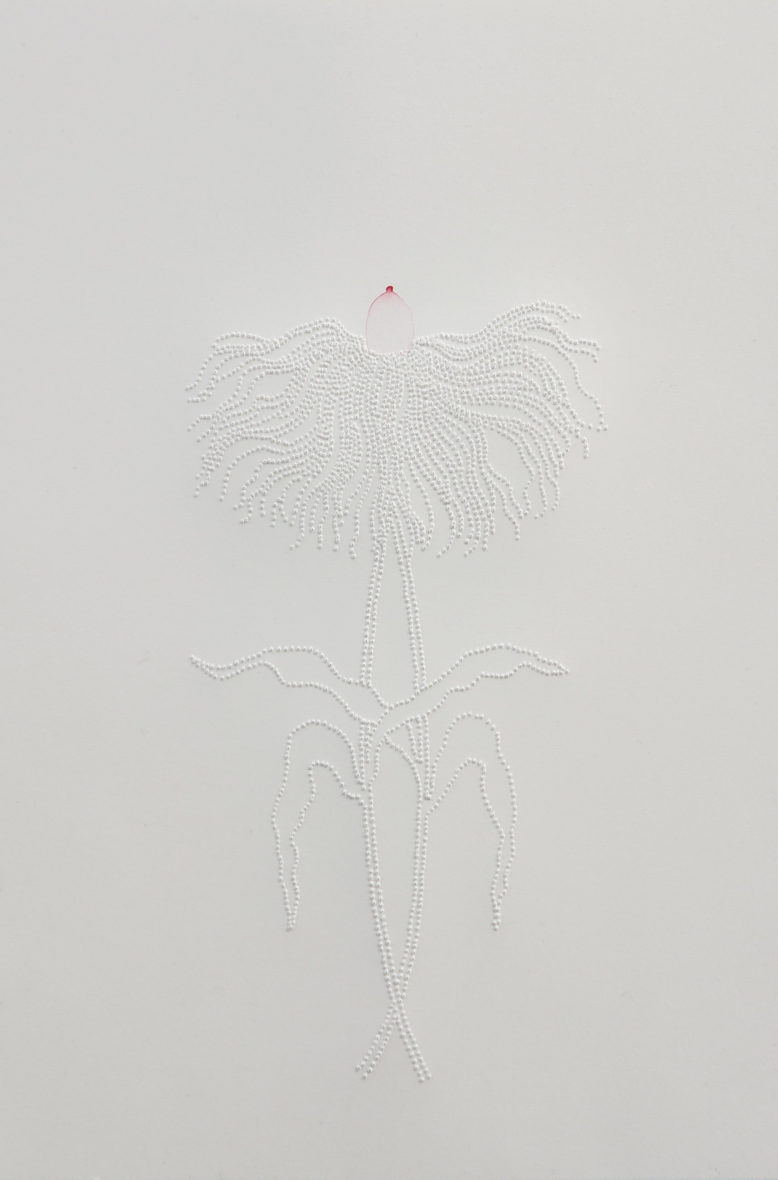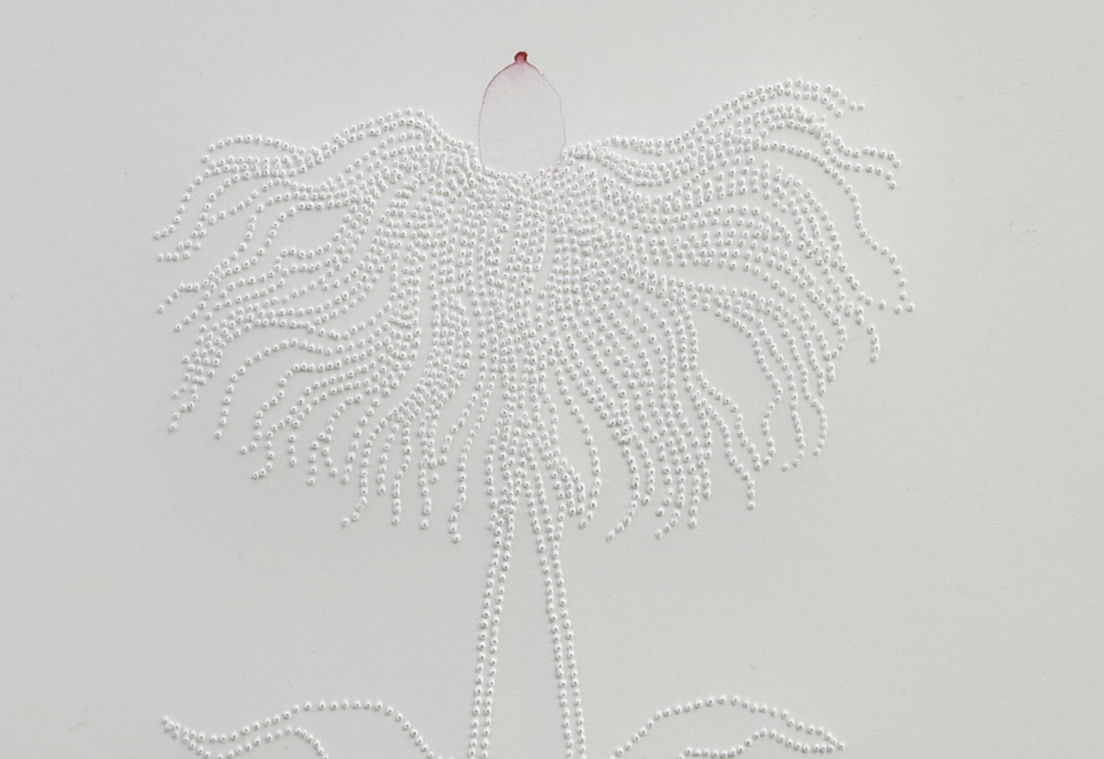 About the exhibition "Le lien-corps en éclosion" at the gallery Hors-Champs, Paris.
Marielle Degioanni's drawings are made from perforations, pencil and watercolour. Human, animal or vegetable silhouettes are formed with a succession of aligned holes, pierced in the sheet with a needle, to which pictorial representations of bodies, usually fragmented, respond. The confrontation of these two practices makes one think first of all because of their demarcation. Flowers, stems, shrubs, grow in holes, where nipples and genitals stand out by their red colour. The hair, too, is defined by a cascading pile of holes, while the rest of the body, barely perceptible, is sometimes sketched out with the pencil.
These perforations could be described as impulses which serve to bind the depicted elements together. The shrub unites the figures together, the stems come together in a common blossom, a snake's head is born from a branch, and the hair of two different figures turns out to be the same. Colour acts to speak of what, in this tying, has to do with the sensory, that is to say, how Marielle Degioanni's intimacy (expressed by those breasts, those sexes) derives from this communion with a dreamlike nature. She perforates the paper as if to pierce the visible and discover in its cracks a real interior, bloody, of violent delicacy and of a very organic poetry. »
— Hannibal Volkoff, artist and curator, 2020.