MURIEL PERSIL
Forme végétale
Earthenware, engobe, satin glaze.
52H X 26Lcm
2018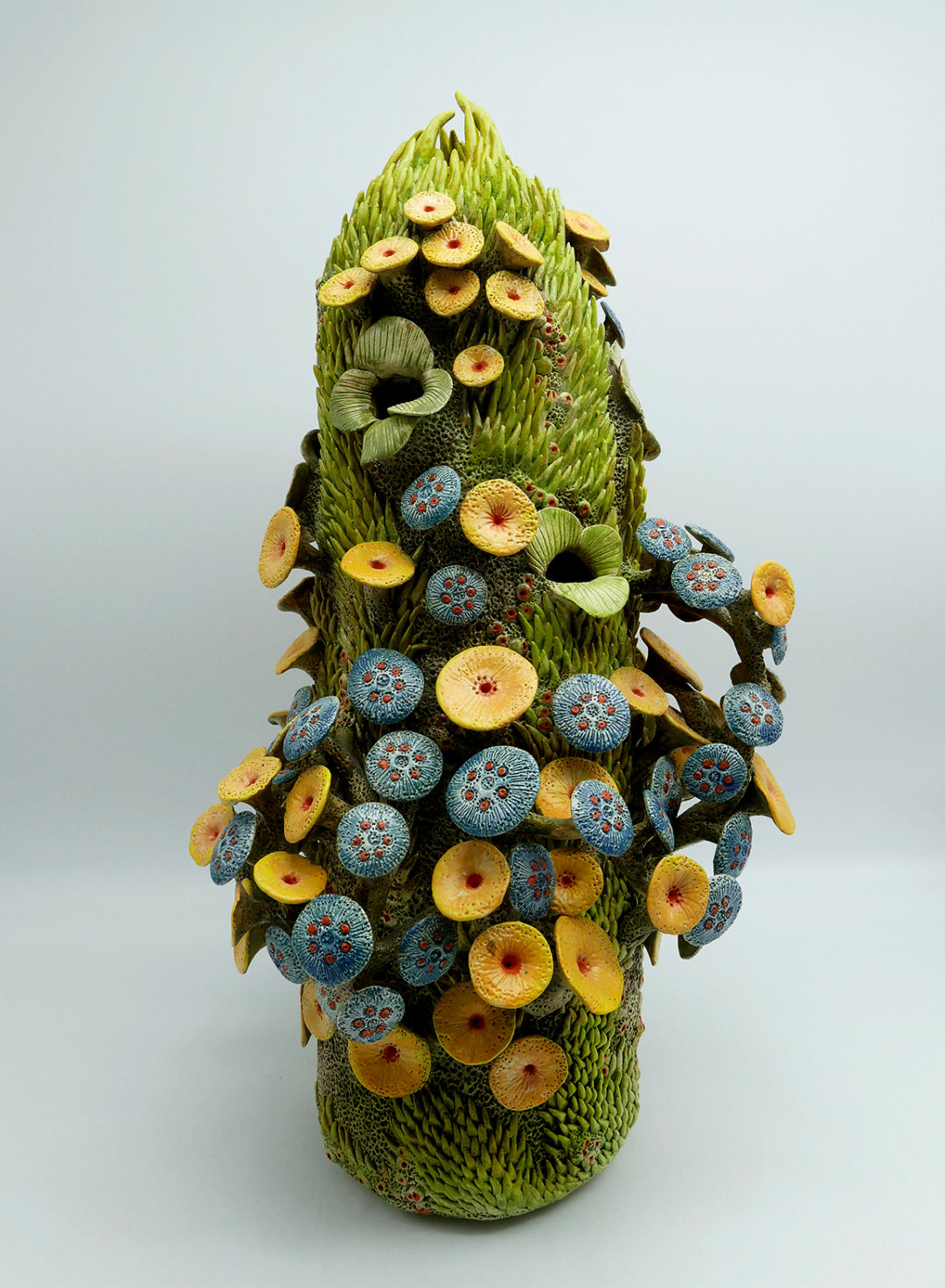 With clay, Muriel Persil works still life as close as possible to the transformation and confrontation of the material. From the shapeless material she brings out her ceramic sculptures with luxuriant efflorescences or coral concretions in a more intimate and sensual way.
Her works express, through the idea of metamorphosis, the mysterious relationship that man has with the other living forms that surround him. They express with emotion all the beauty and diversity of the living. — Muriel Persil.