Passés Cités
Group Exhibition
From August 29, 2020 to November 14, 2020
Free entrance 2pm to 7pm | 3 place André Grétry Perpignan from wednesday to saturday.
Opening on 31.08, 1.09, 7.09, 8.09.
And every day by appointment at 12 rue de la Révolution Française Perpignan.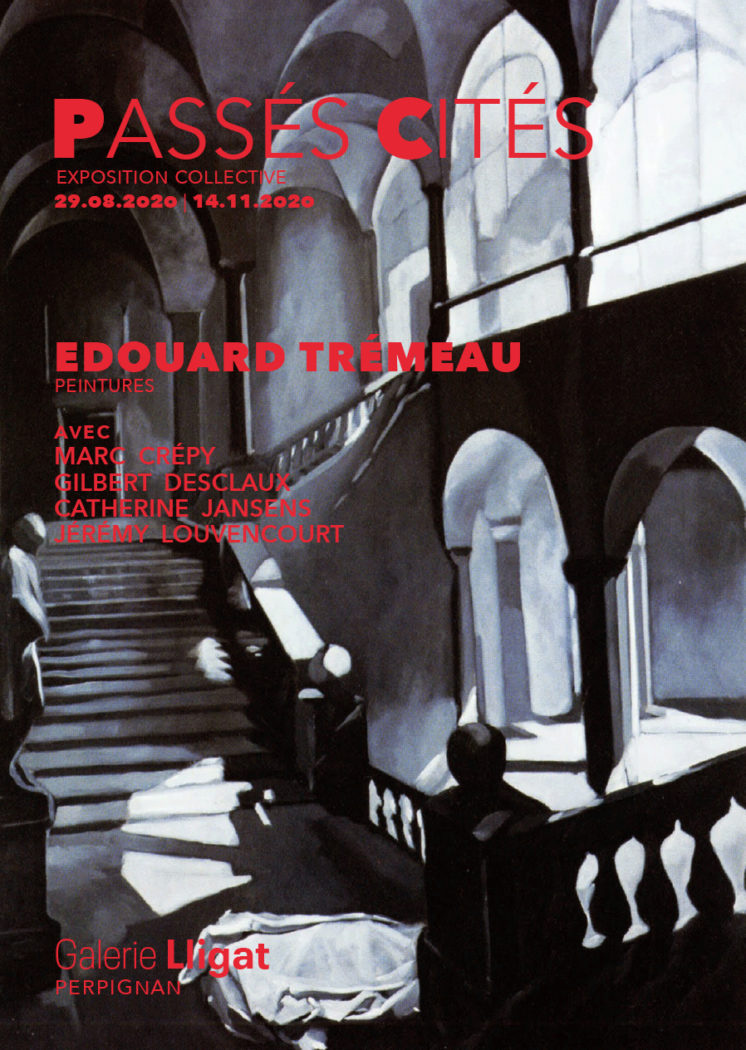 The new group exhibition organized by Galerie Lligat, "Passés Cités", is built around the work of Édouard TRÉMEAU. Born in Theillay in 1936, Édouard TRÉMEAU has been working in the Lille region since 1963. He is present in public collections in France, among others at the L.A.M. Musée d'Art Moderne, d'Art Contemporain et d'Art Brut – Lille Métropole in Villeneuve-d'Ascq. Close to Narrative Figuration and the Salon de la Jeune Peinture at the end of the 1970s, he took part in various collectives that denounced "imprisonment, the fate done to women, hunger, torture, ordinary fascism, racism1" [1]. Haunted by the violence of History, which he combines with the History of Art, Édouard TRÉMEAU paints in confrontation with "biopolitical" time. However, each painting calls for a rigorous pictorial technique. Considered by Édouard TRÉMEAU as "a great totality", his gesture makes each of his works a world in itself, even when they are elaborated from a photographic fragment which according to the painter brings back a corner of reality, like an exploratory beginning.
Based on a selection of paintings that reflect Édouard TRÉMEAU's major themes – ruin, solitude, confinement, Berlin, Beirut – who is joined here by artists he encountered in Lille in the 80s such as CRÉPY, JANSENS or with whom points of contact can be thought of [DESCLAUX, LOUVENCOURT], "Passés Cités" presents different practices innervated by the questioning of time. It is a question of observing how the engagement of History and memory – of a place, a form, a material, a gesture, an event, a work – provokes, beyond reflexivity, a regime of entanglement that makes it possible to think about the contemporary.
1. Francis Parent, Raymond Perrot, Le salon de la jeune peinture, une histoire 1950 -1983, Editions Patou, 2016, p.184.
→ Download the flyer of the exhibition